Connecting to Your Database
First time setup
Depending on which type of database you're trying to connect to, we have guides for them in the left menu.
When creating the connection, you can set it up as either Cloud or Direct connection.
If you'd like to share your connection with your organization, check out our doc on Shared Connections
Switching connections
Each query is configured with the connection details needed to execute it. Look for the dropdown buttons beneath the Run button in the query's heading to select the connection and database of your choice.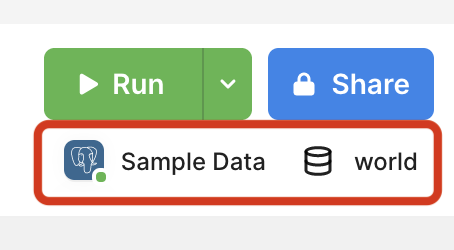 As you switch connections, or switch between query tabs that use different connections, the schema browser sidebar will automatically switch to stay in sync. However, the schema browser has its own dropdown selectors which can be changed to browse a different connections, without having any effect on the query.
Managing connections
To manage connections, look for the Manage connections button at the bottom of any connection chooser dropdown.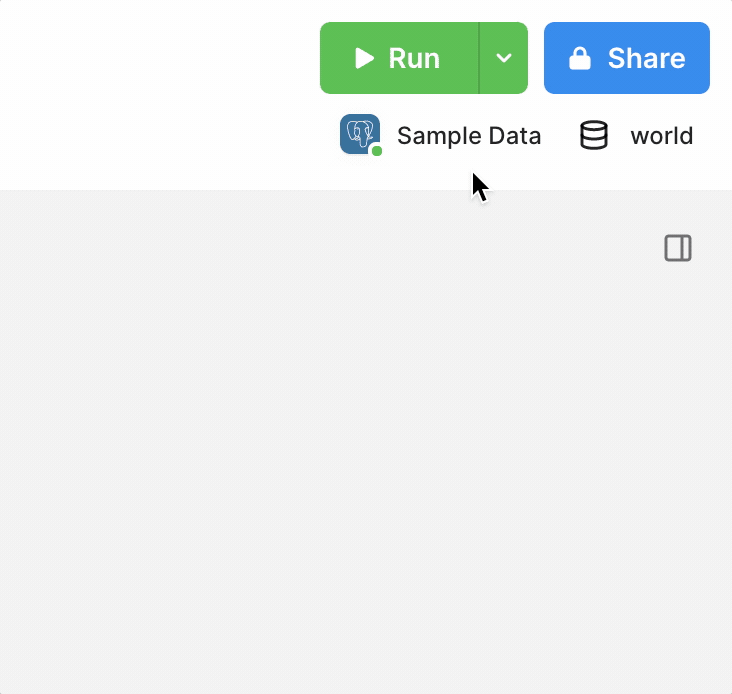 You can also find this page under Connections in the preferences menu. As a shortcut, you can press Cmd+3 to directly open the connection manager.
---