Shared connections make it easy for your teammates to adopt PopSQL and connect to the database.
To create a new connection, go to Preferences > Connections and click Add new connection.
Choosing who has access
Towards the bottom of the form, you'll see Who has access?
On our Business plan, you have the ability to grant your whole organization access to the connection.

On our Enterprise plan, you have the ability to choose specific people or Teams within your organization that can access the connection. For example, Marketing can access Data Warehouse, and Engineering can access Data Warehouse and Production Replica.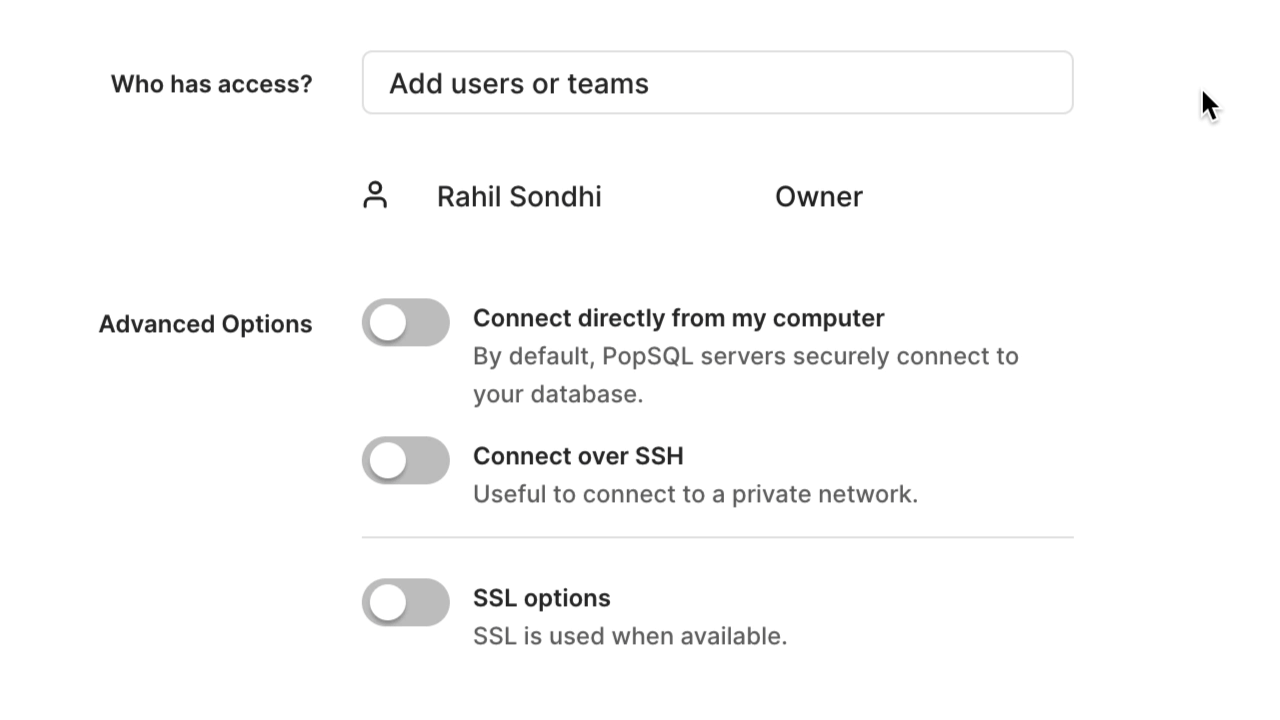 Enterprise
Enterprise customers have much more control over connections, such as OAuth (BigQuery, Snowflake), AWS RDS IAM, and granular permissions (ie marketing can access connection1, and engineering can access connection2). Please contact us if you're interested.
Security
For information on security, please visit our Security page.
---